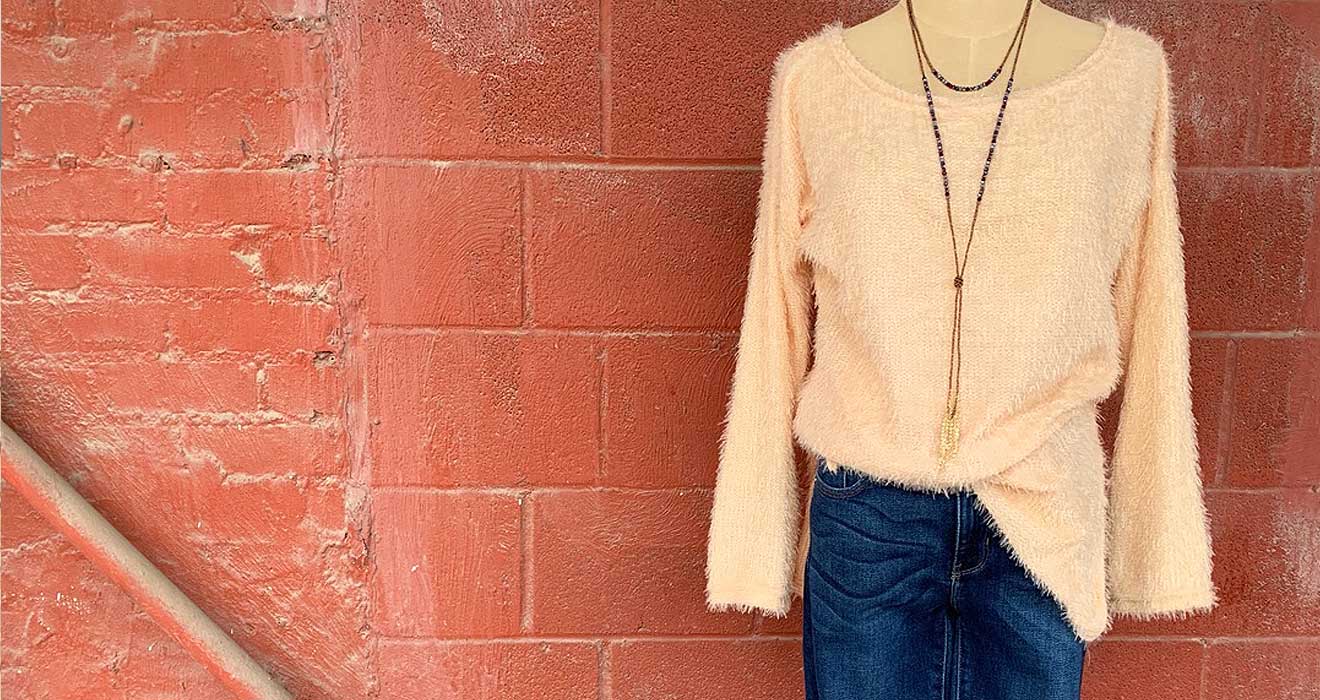 Pretty things inside! Clothing, jewelry, accessories and more…all found in Old Town Clovis!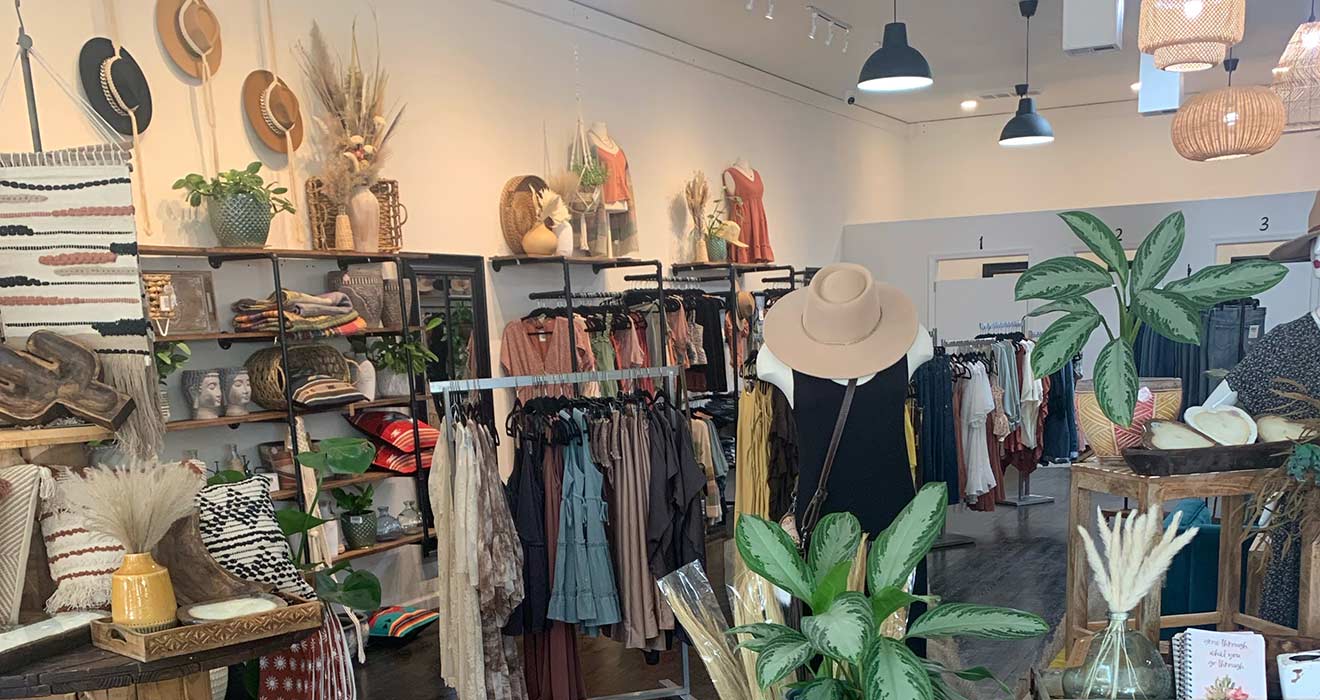 Eye Candy Fashion Boutique LLC
Eye Candy Boutique offers an array for all ages to enjoy. A huge selection of one-of-a-kind women's boho clothing with a little country, as well as a variety of other beautiful gift items. Hats, home products, macrame plant holders and light fixtures, a variety of succulents and plants to choose from and much, much more. We have a wide range of price points to suit your needs! We are excited to be in Old Town Clovis and we welcome you into our boutique and will help you find that perfect gift, or outfit for you or that special someone!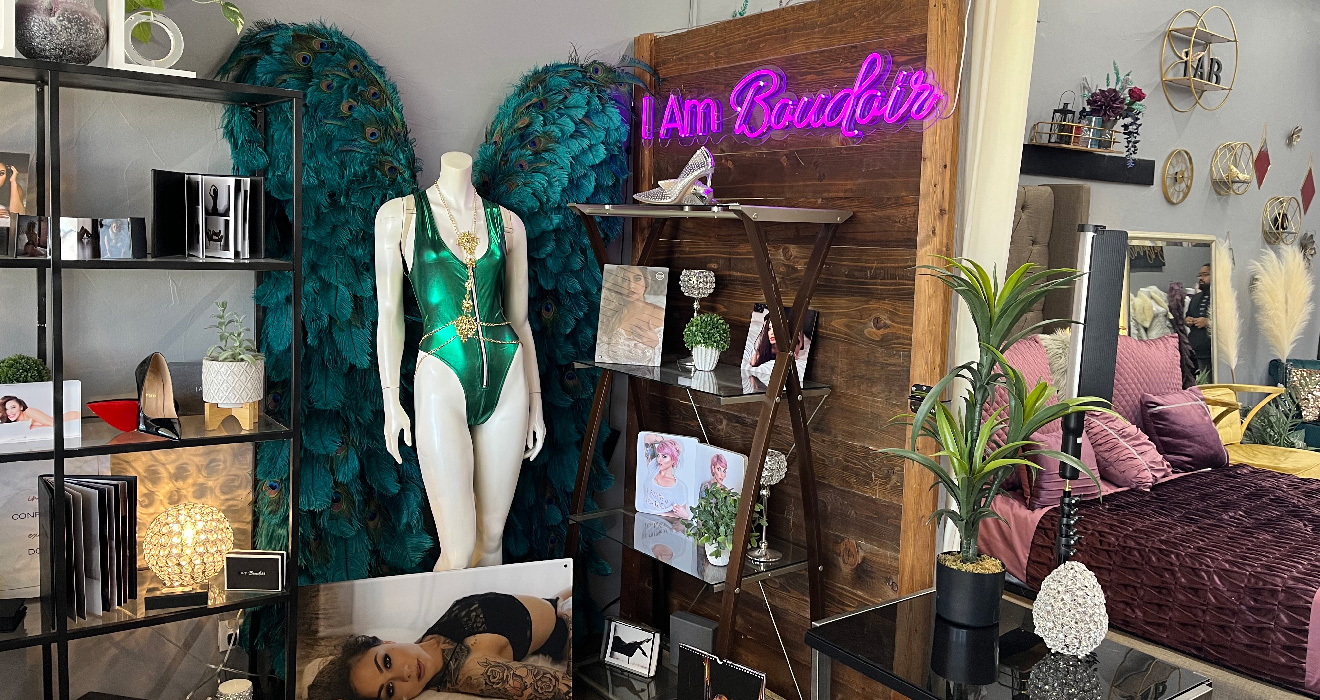 I Am Boudoir is the longest running full-service luxury boudoir, glamour and fine art photography studio in the Central Valley. With eight years of boudoir experience and training, we offer a day of pampering with professional hair, makeup and lashes, as well as a full all-size-inclusive client closet with outfits, shoes, jewelry and accessories for your photoshoot. Whether you are older, plus size, average size, getting married, pregnant, celebrating a birthday or anniversary, or you just want a self-esteem boast, we are here to help you see yourself the way others see you; classy, glamorous, and beautiful.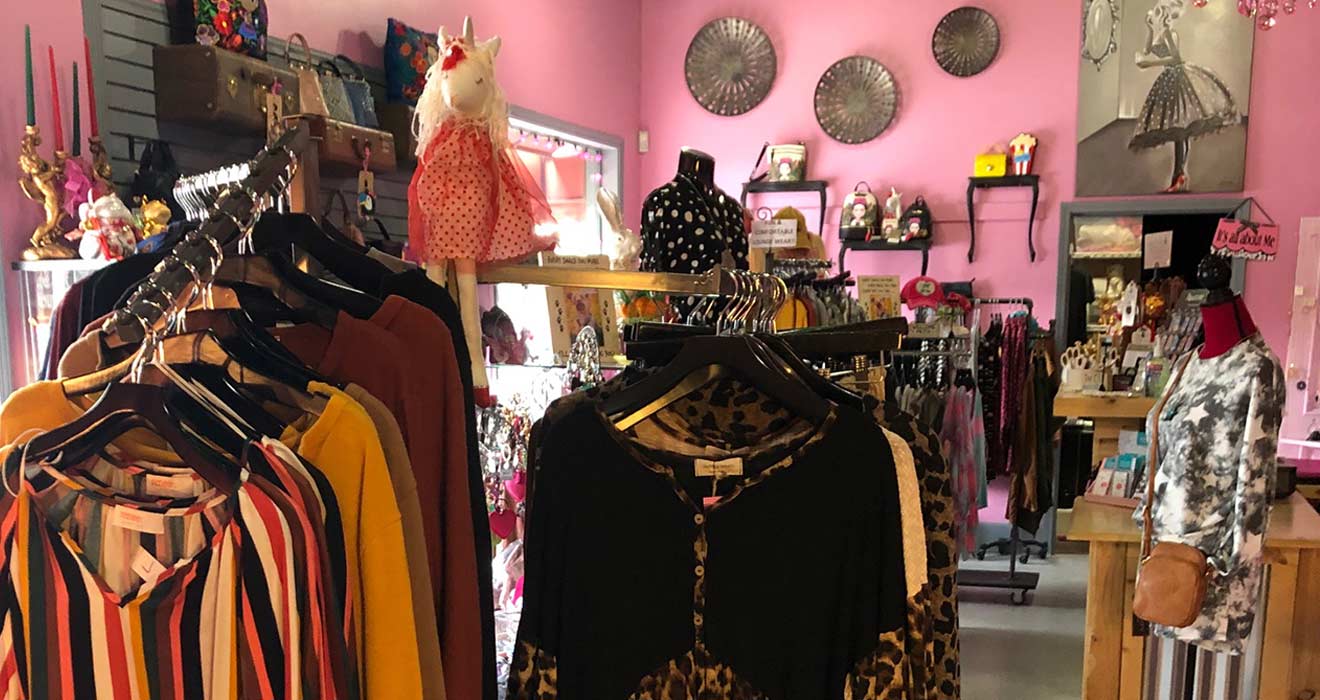 It's All About Me! Boutique
Women's retail clothing and accessory store It's All About Me! Boutique in Clovis, CA offers fashionable women's clothes and accessories at reasonable prices.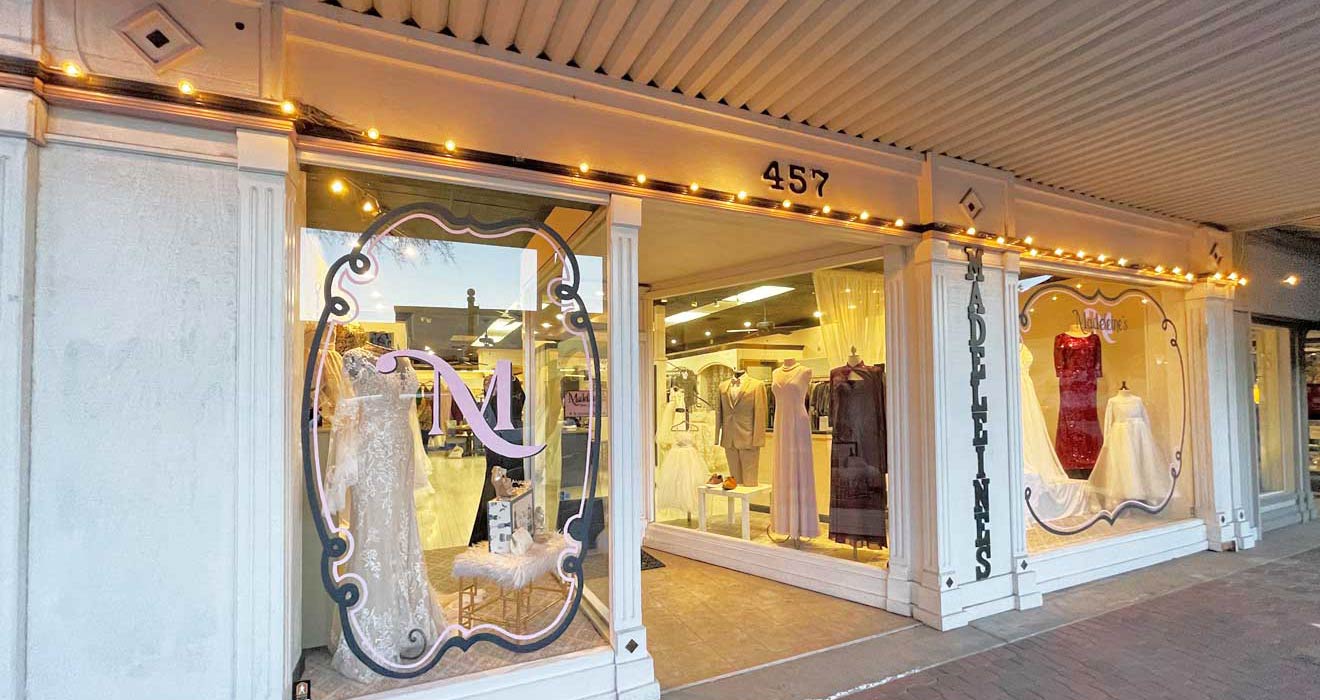 Madeleine's Bridal Boutique
Located in Old Town Clovis on 5th & Pollasky Avenue, the quaint boutique is designed to cater to the bride's every need. The dedicated and experienced Bridal Consultants believe that the day a bride selects her wedding gown should be as joyous and memorable as the day she walks down the aisle. Every bride is unique; therefore, Madeleine's proudly offers the finest selection of designer gowns. The attentive Bridal Consultants provide a vision of perfection that guides each bride to her perfect wedding gown. Immerse yourself in the Madeleine's experience today!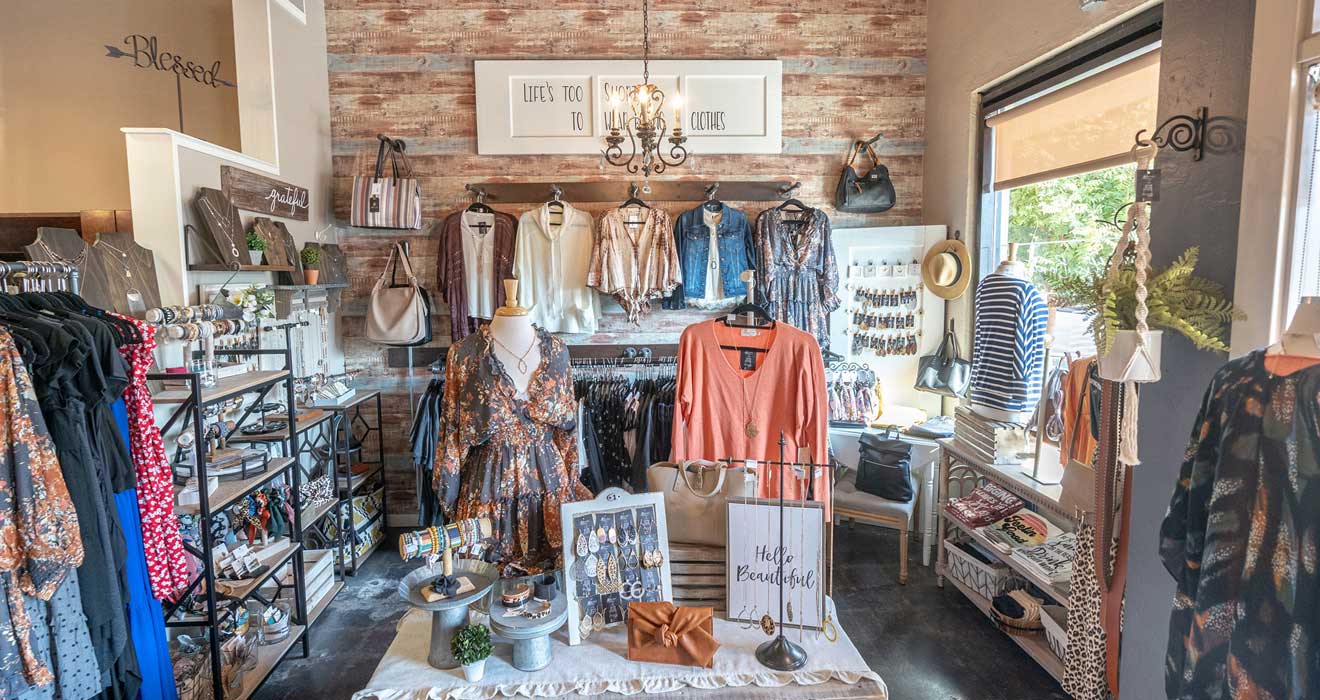 Peyton's Attic started as a traveling boutique over three years ago bringing boutique clothing, accessories and handbags to local events and private parties in the Clovis and Fresno area. We are thrilled to now have our permanent spot inside the Studio Fifth Avenue Salon.Peyton's Attic offers all the fabulous boutique clothing, accessories, handbags and gift items at an affordable price with great style and quality. Peyton's Attic gets new arrivals in almost weekly, offering wide selections for everyone! We love giving our customers personal attention and help, whether it's shopping for themselves or finding that special gift for someone.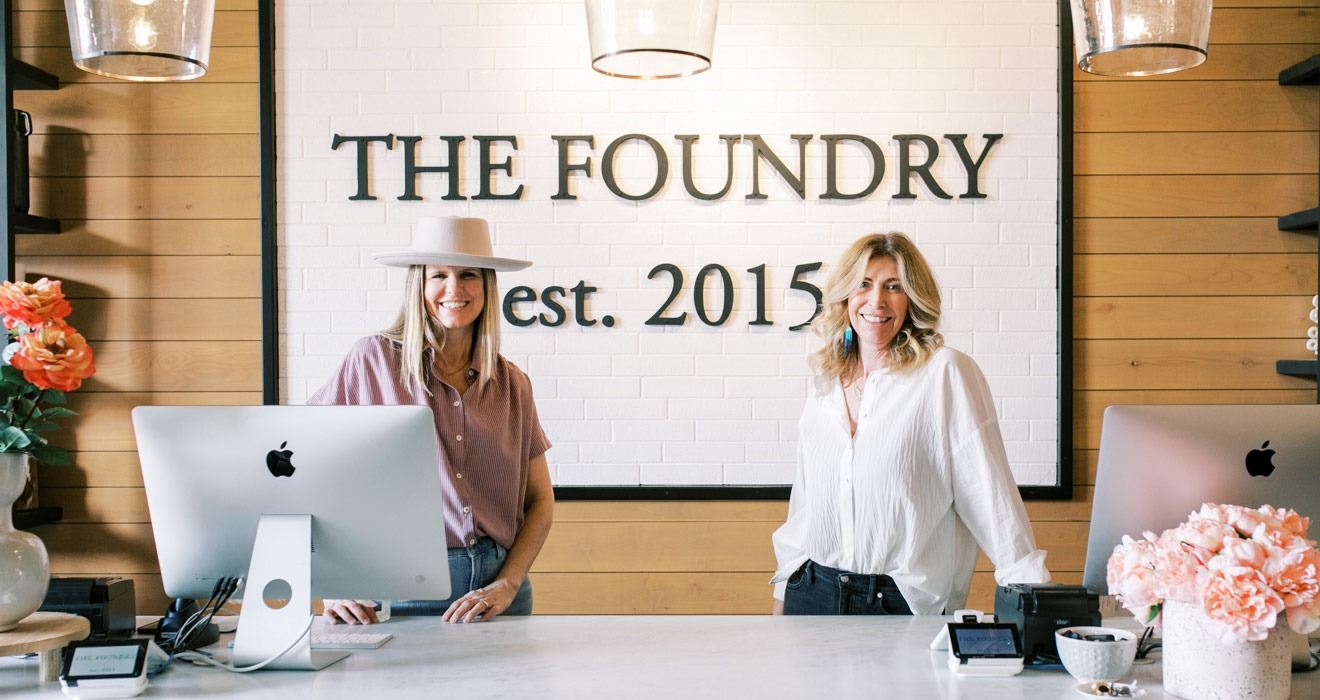 We opened our doors to Old Town Clovis in 2012 as Vintage on Fourth. In just three years, our inventory and client base more than doubled, so we packed up our merch, moved to a bigger spot, and officially became The Foundry. In the years since, we've become a one-stop shop for high-quality, unique clothing, accessories, stationary, home goods, and baby products. With an eye for detail, our boutique is curated with merchandise you simply won't find anywhere else around the Valley. Visit us seven days a week for that hard-to-find gift or a little pick-me-up of your own.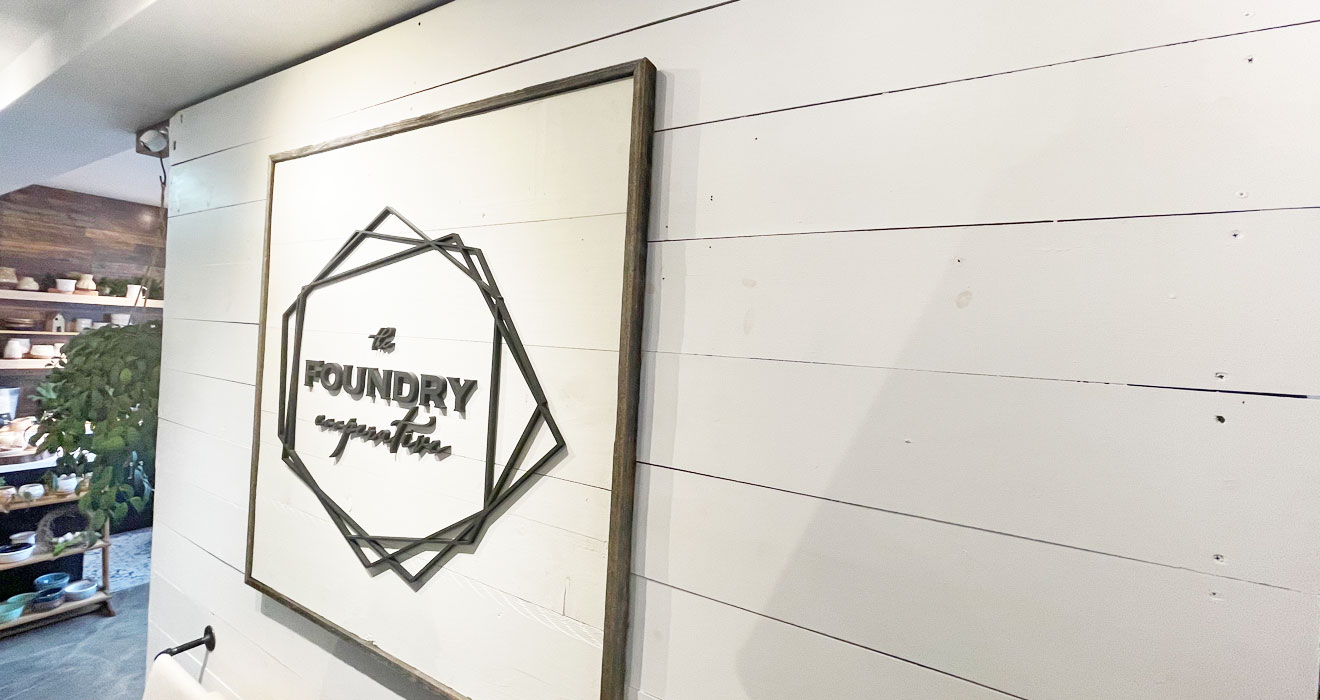 Our latest venture, The Foundry Cooperative, is a community-based labor of love featuring the best goods and most gifted artisans of the Central Valley. With each visit, you'll find a shop recreated with the latest home decor, jewelry, and one-of-a-kind creations. Our bite-sized retail spaces empower local crafters while highlighting their creativity and expression. The Foundry Cooperative is the perfect place for classes, collaboration, and community.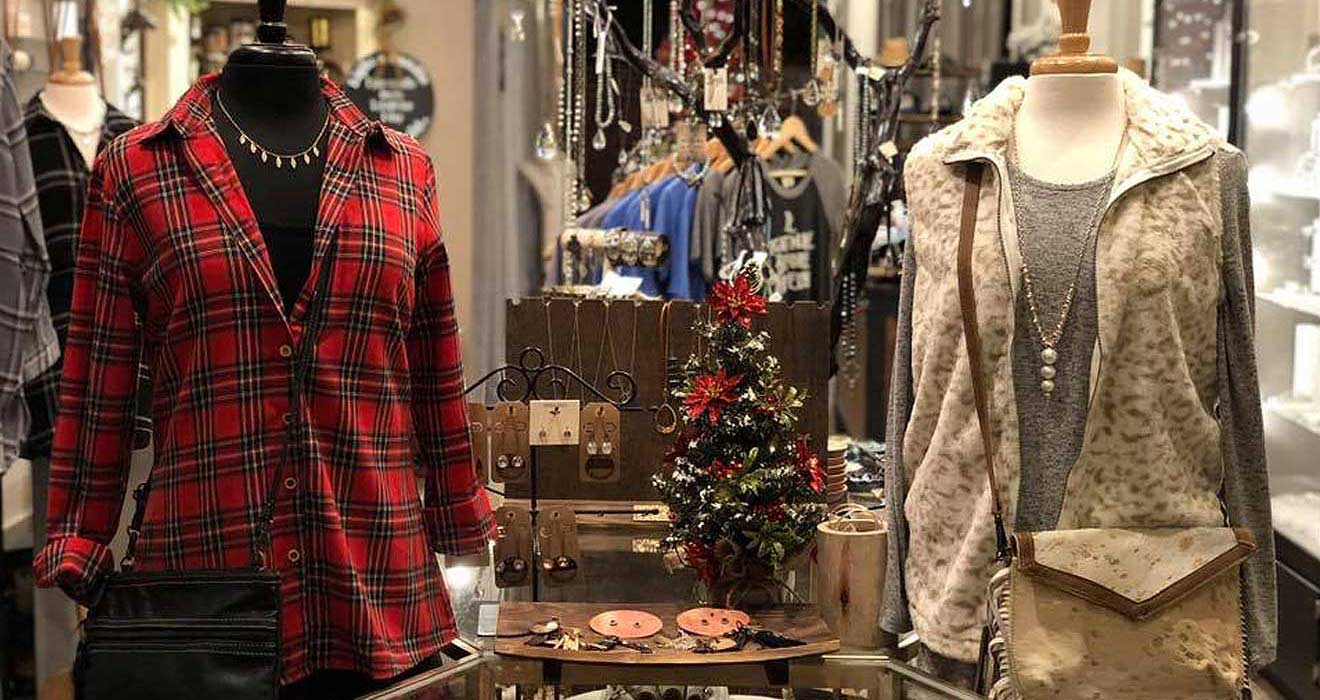 Viva Boutique originated as a high quality fashion jewelry store but has now expanded into women's clothing as well as a variety of other beautiful gift items. We offer many designer lines of jewelry, sunglasses and clothing at a wide range of price points to suit your needs! We genuinely care about our wonderful customers and love getting to know their tastes and building trusted relationships with them. It brings us joy when we can help you find that perfect gift, the dress or top that makes you feel beautiful, or the accessories that bring an outfit to life!